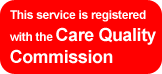 Reasons to use Firstmed
FREE Consultation
GMC Registered Doctor
CQC Registered Service
Discreet, & Confidential
Next Day Delivery Guaranteed
Branded Treatments Only


Secure Online Payment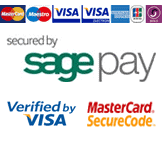 Tamiflu - swine flu and Influenza Treatment
Tamiflu oseltamivir phosphate is an effective influenza treatment for adults and children and is also used to reduce the chance of getting the flu. Flu outbreaks are a yearly occurrence in most communities. A flu vaccination (or flu shot) is your best defence against the flu.
For Influenza Treatments & Prices
We are currently experiencing a high demand for Tamiflu -
Check Stock Levels.
Information about the current swine flu outbreak
30/04/09: The World Health Organization (WHO) has raised the level of the swine flu alert from Phase Four to Phase Five, the second highest. Read more About Swine Flu and Pandemic Advice
As an effective influenza treatment, Tamiflu attacks the virus that causes the flu at its source.
Attack the flu virus at its source. Order Tamiflu online today.
It's important to consider prevention and influenza treatment strategies that can protect your children and your family.
If you or someone in your family begins to experience flu symptoms - take action. For Tamiflu to be effective, the medicine must be taken within 12 to 48 hours of the first appearance of symptoms.
If you have not received a flu shot this season - take action. You can prevent the flu with Tamiflu.
Tamiflu is proven to be effective for
Adults: In a clinical study to determine the effectiveness and safety of Tamiflu as an influenza treatment in 374 adults, those who took Tamiflu within 48 hours of the first appearance of symptoms felt better 30 percent (1.3 days) faster than flu patients who did not take Tamiflu
Children: Every year, up to 20 percent of children become infected with the flu. You can help prevent and treat the flu in your children aged 1 year and older with Tamiflu, the number 1 doctor-prescribed antiviral flu medicine. In a clinical study to determine the effectiveness and safety of Tamiflu oseltamivir phosphate as an influenza treatment in 695 children, those who had symptoms of the flu and were treated with Tamiflu had reduced recovery times from flu illness of up to 26 percent (1.5 days). Tamiflu is available in a convenient liquid that's easy for children to swallow.
Consider that:
Research shows that the occurrence of flu in families with schoolchildren is double that of families without children in school or day care.
When children get the flu, they can experience a wider range of flu symptoms, some of which can be severe. These can include ear infection, vomiting, brief seizures associated with fever, listlessness and irritability.
Discover the Benefits of Tamiflu:
Contact us today to learn more about our services and browse our detailed information pages for a comprehensive guide to buying, Tamiflu online. See how antivirals like Tamiflu compare with other ways of treating and preventing the flu.
Try Tamiflu: Free Consultation