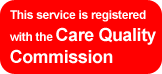 Reasons to use Firstmed
FREE Consultation
GMC Registered Doctor
CQC Registered Service
Discreet, & Confidential
Next Day Delivery Guaranteed
Branded Treatments Only


Secure Online Payment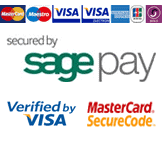 Compare Cold Symptoms and Flu Symptoms
Most people find it difficult to tell the difference between flu symptoms and cold symptoms. The following table may be able to help you to distinguish between the two so you can identify the correct treatment.
You can use the table below to compare and understand the differences between cold symptoms and flu symptoms.
Still have conscerns? check out the guides below about colds and flus.
| | | |
| --- | --- | --- |
| Symptom | Cold | Flu |
| Fever | Rare | Present - up to 80% of all flu cases. A temperature of 100 degrees Fahrenheit or higher for 3 to 4 days is associated with the flu. |
| Coughing | Present - mucous producing | Present -dry cough/non mucous producing |
| Aches&Pains | Slight. | Severe |
| Nasal Congestion | Commonly present | Rare |
| Chills | Rare | Fairly common - 60% of flu cases include chills. Chills and shivering are a normal reaction to a cold environment, but unexplained chills can also be a sign of the flu. |
| Tiredness | Mild | Moderate to severe |
| Sneezing | Present | Rare |
| Sudden Symptoms | Cold symptoms tend to develop over a few days. | The flu has a rapid onset within 3-6 hours. The flu hits hard and includes sudden symptoms like high fever, aches and pains. |
| Headache | Uncommon | Very common - present in 80% of flu cases. |
| Sore Throat | Present | Rare |
| Chest Discomfort | mild to moderate | Severe |