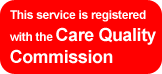 Reasons to use Firstmed
FREE Consultation
GMC Registered Doctor
CQC Registered Service
Discreet, & Confidential
Next Day Delivery Guaranteed
Branded Treatments Only


Secure Online Payment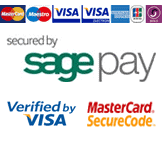 About the Treatments
With Firstmed, our online consultation service allows you to obtain treatment from the comfort of your own home and without the hassle and potential embarrassment of having to see a doctor. You simply need to register with our GMC and EU-registered doctors who will authorize prescription treatments if appropriate. You can then login, view our prices and place an order if you want to.
Our online business model allows us to offer the treatments at extremely competitive prices, however please bear in mind a privately issued prescription is always going to be more than one issued through the NHS. Following registration and upon acceptance by our GMC or EU-registered doctors, we are able to supply the following prescription treatments:
For our treatments & prices

Available NOW: Cialis Once-a-Day. Cialis for daily use is a low dose impotence treatment that is taken every day. This is the ideal option for men who want to be ready anytime the moment is right. With Cialis 'One a Day' there is no longer a need to schedule sexual activity - taking one Cialis daily tablet is enough to enable an erection at any time.
To comply with current UK Government guidelines, access to all information about prescription medicines and current prices is only available to our registered users. You can register by clicking on the 'New customer register' button at the top. As soon as you register, you can login and see all the treatments available, information about them and their prices. Remember that registration is free and without obligation and you are always free to call us on +44 (0) 20 8762 0572 for any information concerning our service
For more information about our prices and more on how our service compares to other treatment providers, visit
For further information and to view all price lists, please register now . Please note that no credit card details will be taken during the registration process
For treatments & prices
Consultations with our doctor are free, totally confidential and there is no obligation to order once registered. All treatments are genuine, branded medications carrying the manufacturer's original hallmark and production batch code. We supply the name of our prescribing doctor and pharmacy when your treatments are dispatched. To find out more about the MHRA which regulates the marketing of prescription medicines in the United Kingdom .
More information on Getting Treatments.