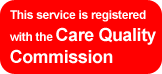 Reasons to use Firstmed
FREE Consultation
GMC Registered Doctor
CQC Registered Service
Discreet, & Confidential
Next Day Delivery Guaranteed
Branded Treatments Only


Secure Online Payment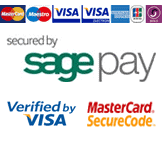 Weight Loss and Slimming
Obesity has become an important health topic in recent years. It is thought that over a third of people in the UK are overweight, and nearly a quarter are clinically obese.
For Weight Loss Treatments & Prices
Weight loss treatment, often known as obesity treatment, depends on your level of obesity, overall health condition, and motivation to lose weight. Treatment may include a combination of diet, exercise, behaviour modification, and sometimes prescription medication. In some cases of severe, gastrointestinal surgery may be recommended. Our Weight Loss Clinic will supply you with helpful information and guide you through the treatments available.
Xenical is the only weight loss prescription drug which has been approved for online consultation in the UK.
Xenical available to buy online from Firstmed, the UK's No.1 online clinic. We offer a convenient and discreet service for buying Xenical online or simply learning more about weight loss treatments.
Why choose Firstmed?
UK's No. 1 source for sexual health treatments, over 70,000 registered users

Free consultation with UK GMC registered doctors
Genuine branded medications
Discreet, confidential service & next day delivery
Registered with the Care Quality Commission
For Weight Loss Treatments & Prices
When considering the implications of losing weight and obesity treatments, the first thing to understand is the difference between being overweight and being obese. Obesity specifically refers to an excess amount of body fat - which can lead to the development of serious health issues. If you are clinically obesity, losing weight is a serious medical issue and should be treated as such.
Buying Xenical online will help those who are clinically obese (they have a BMI in excess of 30) or overweight (they have a BMI in excess of 27) and exhibiting other clinical indications such as type II diabetes or an unsatisfactory blood lipid profile. Buy weight loss treatments and obesity treatments from First Med, The Weight Loss Clinic.