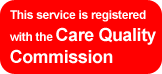 Reasons to use Firstmed
FREE Consultation
GMC Registered Doctor
CQC Registered Service
Discreet, & Confidential
Next Day Delivery Guaranteed
Branded Treatments Only


Secure Online Payment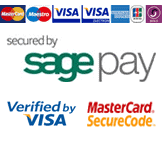 STI Home Testing. What's Involved
With the number of cases of sexually transmitted infections rising steadily, it has never been more important to get tested. Many STIs are 'silent' with no signs or symptoms. Early diagnosis and treatment can prevent more serious health problems in later life.
Home STI testing is an ideal option for those who wish to rule out the possibilty that they may be infected.
How does it work?
An accurate urine based home kit. Complete your Test in 3 Easy Steps.
What are the benefits?
Free Treatment, No Waiting, No Swabs, Confidentiality, Convenience.
Why get tested?
Why wouldn't you? Anybody can catch an STI and you never know until you get tested.

How does it work?
FirstMed provides the same laboratory-based test that you would be likely to receive if you went to see your doctor for a face to face consultation. The lab service we use is TDL Pathology in London.
Here's how it works:
Step 1: Order your test package. Order before 3pm Monday to Friday & we'll post the sameday for next day delivery
Step 2: Provide a urine sample and send everything off to the lab (prepaid packaging provided).
Step 3: Test results are normally ready within two to three working days of your sample arriving at the laboratory. We'll send you a SMS message telling you to log back into the website to collect your result. You can then login to your account on the website to see the results in full. If you test positive, we'll ask you to complete a short online medical form and send you an appropriate medication for next day delivery, free of charge.

What are the benefits?
Completely Confidential: We place a high importance on confidentiality. We will only inform your GP of the result if you request us to. The testing kit will be sent in a plain white bubble-wrap envelope, marked as Private & Confidential and there will be no indication of its contents on the outside.
Convenient: Firstmed allows you to get tested and quickly obtain the treatment you need without leaving home. No need to make an appointment, no waiting rooms, no fuss.
Free treatment: Most STIs are easily treatable using antibiotics. If you have tested positive using our testing service we will arrange for a doctor to prescribe an antibiotic for you free of charge. The medication will be sent to you guaranteed next day delivery.
But I can get tested for free why would I pay for an online test?: Everyone in the UK is entitled to free testing with the NHS in your local G.U.M. clinic (Genito-Urinary Medicine). However, there were more than double the number of attendees in 2007 as was recorded in 2002. This increase means that there can be long waiting times and you may have to make a return appointment for treatment.

Why get tested?
The simple answer - because you won't know whether or not you have an STI unless you do. Anyone who is sexually active needs to be tested, regardless of whether you are in a monogamous relationship or not.
If you test negative, you can continue to protect yourself and your partners against future risks. If you test positive for an STI, early treatment will allow you to take measures needed to maintain your overall health. Whatever your results, you can make changes that will make your life longer, healthier and happier.
The FirstMed testing service is right for you
If you have had unprotected sex and are worried that you might have come into contact with a sexually transmitted infection.
If you have a new partner and you both wish to get tested prior to starting a sexual relationship
If you simply want to exclude the possibility that you might have contracted a sexually transmitted infection.
If you have previously been treated for a STI and you want to make sure that the infection has cleared up.