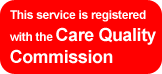 Reasons to use Firstmed
FREE Consultation
GMC Registered Doctor
CQC Registered Service
Discreet, & Confidential
Next Day Delivery Guaranteed
Branded Treatments Only


Secure Online Payment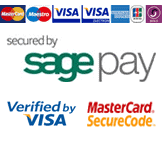 Buying Online & The Firstmed Solution
Firstmed is service designed to help people ask questions and order treatment for sensitive health issues, namely - erectile dysfunction (impotence), obesity and hair loss (male pattern baldness), weight loss, female sexual dysfunction, smoking cessation, influenza vaccination and cholesterol control.
For our treatments & prices

Online consultations cannot and should not ever completely replace face to face consultations. However, there are cases and certain conditions where the doctor does not physically need to see the patient. In these cases, Firstmed offers a convenient, discreet, cheap and hassle free alternative for obtaining advice and treatment online.
Before buying medication online it is important to know how to recognise a legitimate service.
For more information about us and our service, please click on the titles below

About Us
The UK's number 1 trusted online clinic, CQC registered and MHRA compliant. Find out more About Us
Our Service Explained
Some people may be confused about how our service works. Visit our Service FAQ section
Security and confidence
Making a purchase online requires extra caution. Read about our
Security Policy
Online Generics
There are a lot of illegal pharmacies selling generic drugs
Know what to look out for.
Generics Explained
Buying Medication Safely Online
Online Medical Clinic Association (OMCA)
Regulating the sale of online medications with your safety in mind
FirstMed is a founding member of the Online Medical Clinic Association OMCA, an association of UK online clinics providing online consultations and prescriptions for Prescription Only Medicines (POM's) to the general public. The purpose of this association is to strenghten online security for customers and is committed to establishing a gold standard of online health care provision within the UK.
The Problem With The RPS Kite Mark Explained
All recognised bodies in the UK such as the MHRA and the GMC recommend to customers that they only buy medication from sites that display the RPS Kite Mark. This kite mark ensures that you are getting genuine treatments. Unfortunately, this is only half a solution for those without a prescription. The Kite Mark is only awarded to pharmacies, therefore, it only fully guarantees those who already have a prescription and are simply looking for a dispensing pharmacy. For those looking for an online prescription as well as treatment, the RPS kite mark falls short. What is needed is an Online Clinic that uses a registered pharmacy with a kite mark to fulfil all its prescriptions. Soon you will have a guarantee that an online clinic uses a registered pharmacy with the OMCA kite mark.
OMCA Membership Criteria Guarantees:
RPS registered UK Pharmacies. All prescriptions are sent from UK pharmacies carrying the RPS kitemark. All prescriptions are checked and signed off by a RPS-registered (Royal Pharmaceutical Society) Pharmacist. This is your guarantee the treatments are genuine and that they have been properly dispensed by trained professionals.
GMC & EU-registered Doctors. All prescriptions issued through member sites are written and signed for by a GMC or EU-registered doctor. This guarantees that the treatments are not generics or fakes and that if you have any medical contraindications then you will not receive treatment for your own safety.
Data Protection Act compliance. All members comply with current Data Protection legislation. This is your guarantee that your details are kept securely and that your personal information will not be passed onto third parties.
FirstMed Also Guarantees :
Firstmed more than meets the criteria set out by the OMCA. We also guarantee the following
FirstMed is a UK based company. FirstMed is owned and operated FMC Marketing Ltd, a UK-registered company, registration number 04780577. Not all members of the OMCA are registered UK companies.
FirstMed is fully compliant with the MHRA. The UK Government Medical Watchdog, the MHRA (Medicines Healthcare Regulatory Authority) oversees the dispensing of medicine in this country. Not all members of the OMCA comply with the MHRA's regulatory guidelines, namely the legal requirement not to advertise or otherwise promote Prescription Only Medicines (POM's) in the UK. FirstMed complies with all of the MHRA's regulatory guidelines.
Read about Buying Viagra Safely online.
Visit the MHRA, the UK's official regulatory agency, to find out more about the dangers of buying from illegal suppliers