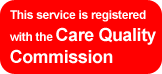 Reasons to use Firstmed
FREE Consultation
GMC Registered Doctor
CQC Registered Service
Discreet, & Confidential
Next Day Delivery Guaranteed
Branded Treatments Only


Secure Online Payment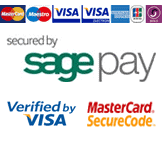 Viagra Sildenafil (Pfizer Branded)
Viagra, sildenafil citrate, is one of the oral erectile dysfunction treatments that will become available to you on prescription, following registration and approval by one of our doctors.
We want our customers to be fully informed before deciding which treatment is right for them so on this page you will find links to any questions you could possibly have about buying Viagra. If you have a question that isn't covered here, feel free to contact our customer support, who will be more than happy to help you.
For our treatments & prices


HOW CAN PFIZER VIAGRA HELP
Discover the advantages of buying Pfizer Viagra pills online.
Why not generic Viagra?

IS VIAGRA THE RIGHT TREATMENT FOR ME?
Your safety and well being is important to us. "Is Viagra dangerous?" Find out more about genuine Viagra sildenafil citrate. Visit our FAQ section
ED is Highly Treatable
Find out about the different
treatment options
available to you.
Cialis comparison
A comparison of Cialis with other ED treatments?
Cialis V Viagra
Why ED?
Do you have questions about ED that need answers?
Find out about the common
causes of ED
BUYING VIAGRA FAQ'S
Listed below are questions and answers put together by the Firstmed Doctor designed to provide first time guidance regarding the treatments currently available with Firstmed. If there is a question you would like to put to our doctor that is not covered below, please feel free to email him at consultations@firstmed.co.uk .
Order using your mobile phone and find out more about ordering viagra from your phone.
For our treatments & prices
What is Viagra (sildenafil citrate)?
What are the alternative treatments for impotence?
Is there a generic alternative to Pfizer Viagra?
How does it work?
When should I take it?
How well does it work?
What is the correct dosage?
What are Viagra's side effects?
Is there any reason why I shouldn't take it?
How can I buy Viagra?
What is Viagra sildenafil citrate?
Pfizer Viagra is one of three oral treatments for impotence (male erectile dysfunction) currently available by prescription in the UK. It is a diamond-shaped blue pill containing the active ingredient sildenafil. It works by increasing the blood flow to the penis. It is not an aphrodisiac and will only work in response to sexual stimulation. On average, it is effective for 78% of men.

back
What are the alternative treatments for impotence?
The other prescription treatments available in tablet form are Cialis and Levitra. The general feedback from our patients is that Levitra has the least side effects and those who try it, like it and seem to stick with it. Cialis is often the first choice for new patients because its "window" of effectiveness is up to 36 hours, considerably longer than the other two treatments. This can mean that there is less pressure to "time" your sexual activity and therefore can lead to a more relaxed and spontaneous experience. However, the side effects are said to be greater possibly because the active ingredient remains longer in the body. Genuine Viagra is said to produce the strongest erections but again there can sometimes be side-effects.
For an overview of the different treatments, take a look at our comparison table
In terms of market share, Levitra accounts for about 15%, Cialis about 35% and genuine Viagra 50%. If your first choice of treatment does not work, it is quite possible one of the others may prove more suitable.

back
Is there a generic alternative?
This is a common misconception. There is no legal generic alternative to Pfizer Viagra or indeed the other treatments Cialis and Levitra.
The reality of generic Viagra online is that it is an unlicensed product illegally produced – usually by cost-cutting backstreet operations in India and Mexico. If you see Viagra online being offered at amazingly low prices, we would advise you to stay clear of it for the obvious reason that you cannot be sure what it contains. Seizures by British Police in the past have uncovered pills made out of cement and blue dye
All the treatments that we supply are genuine branded medicines carrying the manufacturer's hallmark and production batch code. We supply you with the name of our prescribing doctor and pharmacy when the treatments are despatched. To find out more visit our section About Generics

back
How does it work?
Viagra functions by blocking an enzyme called phosphodiesterase (PDE5) which is found primarily in the penis. By inhibiting PDE5, the blood vessels in the penis remain relaxed for a longer period allowing for increased blood flow. It also has the effect of "trapping" the blood in the penis helping to produce longer-lasting erections. Viagra, Cialis and Levitra only work in response to sexual stimulation.

back
When should I take it?
One hour prior to sexual activity. The treatment should not be taken more than once in any 24-hour period. The half-life i.e. the time the drug remains effective after ingestion, is approximately four hours.

back
How well does it work?
It can be extremely effective. In all studies prior to market approval, Pfizer Viagra demonstrated significant improvement as compared to a placebo (dummy tablets). It has been shown to work in 78% of men regardless of cause. In the case of men suffering from hypertension, it works in 70% of patients and for those being treated for diabetes, the success rate is 57%.

back
What is the correct dosage?
You should try the standard dose of 50mg first. Only if this proves ineffective, should you try the stronger dose of 100mg.

back
What are Viagra's side effects?
Viagra's side effects are not particularly great or frequent but you should be aware of them. If they do occur, they are usually short lived. Some of the following side effects have been reported:
Congestion
Diarrhea
Facial Flushing
Headaches
Urinary Tract Infections
Bluish vision

back
Are there any reasons why I shouldn't take it?
Impotence (male erectile dysfunction) and cardiovascular diseases have common risk factors, therefore many of the patients who might benefit from buying Viagra also have cardiovascular diseases. A recent review of the evidence concluded that overall the frequency of cardiovascular side effects was low and similar to that seen with placebo (dummy tablets). However, it must not be used in patients who need to take nitrate medications and should be used with care in patients who get angina (heart pain) on exercise. It can adversely interact with some medications, including those used to treat HIV. For further advice, please email our doctor at consultations@firstmed.co.uk.

back
How can I buy Viagra legally?
Unless you suffer from a small range of conditions, you are unlikely to find free treatment on the NHS. Although most GPs are sympathetic, they are bound by NHS dispensing rules designed to protect the NHS drugs budget. One option is to ask your GP for a private prescription. Many will be happy to do so but expect to pay a doctor's consultation fee on top of the cost of the (unsubsidised) treatment.
With Firstmed, our service is different: you get all the benefits of a private doctor including free postage and packing, next day delivery from our NHS pharmacy (in plain, discreet packaging) and no consultation fee. Our online business model means we can work out considerably cheaper than a "bricks and mortar" equivalent without the inconvenience or potential embarrassment of having to see a doctor in person.
To register for a free and no obligation consultation with our doctor today, please click here and discover why over 20,000 UK men now trust us with their healthcare needs.

back
Find Out More Online About Viagra & Erectile Dysfunction