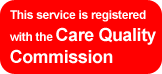 Reasons to use Firstmed
FREE Consultation
GMC Registered Doctor
CQC Registered Service
Discreet, & Confidential
Next Day Delivery Guaranteed
Branded Treatments Only


Secure Online Payment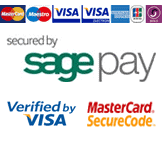 Sexually Transmitted Infections (STDs)
Tests & Treatments
Our online STI testing and treatment service is swab free, hassle free and ultra discreet.
Cases of sexually transmitted infections (such as chlamydia) are on the rise in Britain. It has never been more important to get tested. STI's don't always cause symptoms and if they do, they are often shortlived. The bottom line is -
If you are sexually active then you should be tested regularly.
Why choose Firstmed?
UK's No. 1 source for health treatments, over 70,000 registered users
SAFE: Reliable london based labratory service
CONVENIENT: State-of-the art testing without leaving home
FREE TREATMENT: Dispatched by our partner NHS pharmacy
100% CONFIDENTIAL: Your privacy is our top priority. Delivery in discreet packages.
Getting Tested
Accurate urine based home tests.
STI Treatment
Already tested & looking for treatment?
Full STI Screen
£129.95

Chlamydia
£29.95

Chlamydia & Gonorrhoea
£39.95

Herpes
£49.95

Our Service At A Glance
FirstMed provides a testing service that is quick and simple. The tests can be used in the comfort and privacy of your own home, with results available in as little as 24 hours. Treatment will be provided free of charge if you test positive.
We test for Chlamydia , Gonorrhoea , Herpes and a full sexual health screen for a range of minor infections is also available. We DO NOT test for HIV, Hep B, Hep C, or Syhpilis as the most reliable results for these infections are obtained from a blood test.
If you or your partner have already tested positive using another service you can receive treatment following approval by our doctor. The medication will be sent to you guaranteed next day delivery.
We provide full advice and support. There are many issues with STI's. Get More Information STI Basics, Reducing Risk, Talking to your Partner.