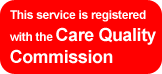 Reasons to use Firstmed
FREE Consultation
GMC Registered Doctor
CQC Registered Service
Discreet, & Confidential
Next Day Delivery Guaranteed
Branded Treatments Only


Secure Online Payment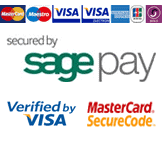 Men's Health
Men are often reluctant to take an active role in the care of their own body. We aim to encourage men to take the first step toward taking control of their own health.
For our treatments & prices

Some diseases are more common among men or affect them in a different way from women. Others affect men only. Here we take a look at information and advice on the most common health issues affecting men, including prostrate cancer, hair loss, erectile dysfunction and more.
Simply click on the titles to learn more about each condition

It is generally estimated that ED affects at least 1 in 10 men. There are about 2.3 million sufferers in the UK. Erectile Dysfunction
Half of all men experience male pattern hair loss by age 50 About Hair Loss
Prostate Cancer
Prostate Cancer is the common cancer in men. There are two surgical treatments and some non-surgical treatment.
Weight Loss Advice
Being overweight is not simply a cosmetic concern, it is often the cause of medical problems.
Diabetes
Diabetes is becoming more and more common and is generally found in people over 40.
Find out about how Firstmed can help you. Read about the Firstmed Service