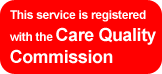 Reasons to use Firstmed
FREE Consultation
GMC Registered Doctor
CQC Registered Service
Discreet, & Confidential
Next Day Delivery Guaranteed
Branded Treatments Only


Secure Online Payment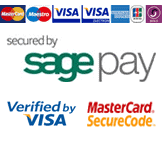 Champix Information Online
Champix (Varenicline), a drug designed by Pfizer Inc., helps people quit smoking effectively.
For Treatments to Stop Smoking & Prices
Champix was first launched in the US as Chantix and has now been approved and launched in the UK as Champix. Champix has proven to be highly effective in all the trials, the basic reason being it takes away the pleasure derived from smoking and the "rewarding effect" nicotine exerts on the brain.
There are several resources available that allow you to buy Champix online from the comfort of your home.
Order Champix online today to get started on your new smoke free life.
Champix UK V's Other Smoking Cessation Products
Champix has distinct advantage over Zyban - the other major anti-smoking medication currently available in the market. This advantage has been proven beyond doubt in clinical trials as well. In trials it was found Champix has a 44% success rate as compared to just 29.5% for Zyban.
Champix was first tried and successfully tested on 4,000 smokers who, on an average, smoked about 20-22 cigarettes per day for around 25 years. The subjects were divided in three groups with the first group receiving Champix, the second group bupropion while the third group was placed on placebo.
Subjects receiving Champix for about 12 weeks had four times more the chances of quitting than those taking placebo and two times more the chances of quitting than those taking bupropion. Subjects were also given educational materials and brief smoking-cessation therapy during their visits to the clinic.
After this treatment, subjects were not given any additional treatments for 40 weeks. A year later, about one-in-five subjects who received the 12-week course of Champix had quit smoking.
The European Commission approved Champix on September 29th, 2006 as a "stop smoking" aid for adults, based on the results from clinical trials. Most smokers do not prefer to smoke but are addicted to the nicotine in tobacco. Champix successfully reduces the smoker's urge to smoke and symptoms of withdrawals.
It should be noted that continued abstinence from cigarettes is higher (70% compared with 50%) when patients take the drug for 24 weeks as opposed to 12, so it may be appropriate for patients who have succeeded in quitting smoking at the 12 week point to take the drug for a further 12 weeks.