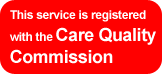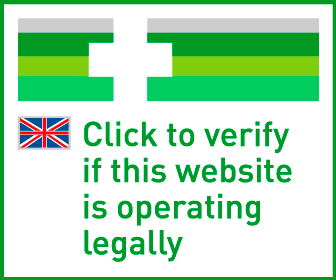 Reasons to use Firstmed
FREE Consultation
GMC Registered Doctor
CQC Registered Service
Discreet, & Confidential
Royal Mail Special Next Day Delivery Method
Branded Treatments Only


Secure Online Payment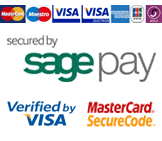 Swine Flu - The Basics
We are currently experiencing a higher demand for Tamiflu and for information about the flu because of the international media attention concerning the outbreaks of the flu virus in Mexico and the US. The current swine flu outbreak is the spread of a new strain of H1N1 influenza virus that was first detected in humans by public health agencies in March 2009.
We are currently experiencing a high demand for Tamiflu -
Check Stock Levels.
For Influenza Treatments & Prices
30 April 2009 -- From today, WHO will refer to the new influenza virus as influenza A(H1N1). The World Health Organisation announced that it would no longer use the phrase 'swine flu' to describe the virus which was first detected in Mexico in April 2009 and is feared to have the potential to cause a global flu pandemic. The UN agency said it would now use the technical name: H1N1 influenza due to misconceptions about the role of pigs in the outbreak which is causing problems for the agricultural industry and needlessly causing countries to order the slaughter of pigs.
What is Swine Flu / influenza A(H1N1)?
What about treatments and vaccines?
What is Swine Flu / influenza A(H1N1)?
Swine flu is a highly contagious respiratory disease found in pigs. The disease is caused by a type A influenza virus, and the new strain belongs to the most common subtype, known as H1N1.
Is this a new type of swine flu
Flu viruses have the ability to swap genetic components with each other, and it seems likely that the new version of H1N1 resulted from a mixing of different versions of the virus
The World Health Organization (WHO) has confirmed that at least some of the cases in Mexico City are a completely new version of the H1N1 strain of influenza type A.
H1N1 is the same strain which causes seasonal outbreaks of flu in humans on a regular basis. But this latest version of H1N1 is different: it contains genetic material that is typically found in strains of the virus that affect humans, birds and swine.
The symptoms of swine flu are similar to normal flu, and include fever, cough, sore throat, body aches, chills and fatigue. Some patients have also reported diarrhoea and vomiting. In very young children, the warning signs include fast or troubled breathing, a bluish skin tone, a failure to interact with others, and being highly irritable. As with seasonal flu, swine flu varies in severity, with the worst cases leading to fatal pneumonia and respiratory failure.
Swine flu spreads to people in two ways. They contract the virus after being in contact with infected pigs or areas where the pigs have been, or they catch it from an infected person. The disease spreads in the same way as human flu, through coughs and sneezes, or by touching a contaminated surface and then touching the nose or mouth. The latest outbreak appears to have started in Mexico City. Swine flu viruses rarely infect humans, but there have been sporadic cases in the past. The infection cannot be spread by eating pork or pork products.
What about treatments and vaccines?
The drug commonly used to treat flu is Tamiflu. It seems to be effective at treating cases of swine flu that have occurred there so far. However, the drug must be administered at an early stage to be effective.
Use of Tamiflu may also make it less likely that infected people will pass the virus on to others. The UK Government already has a stockpile of around 33 million doses of Tamiflu, ordered as a precaution against a pandemic.
Tamiflu is available on the NHS only for those over 65 years
Further information and advice on swine flu can be found on the following sites
You will also find some very useful information on Preventing the Spread of Influenza Basic Information on what household members can do to prevent the spread of flu in a pamphlet produced by Montgomery County Department of Health and Human Services Public Health Services