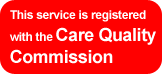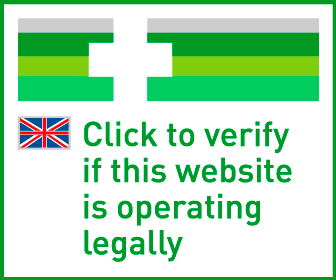 GPhC registered pharmacy

Our Online Clinic Services
Please view our FAQ section below for commonly asked questions regarding our service.

Before registering for treatment
Before registering for treatment, it is important that you consult our online condition and treatment guides so that you can assess the risks and benefits of any medication you are interested in. Before starting any new course of treatment, we require you to read the Patient Information Leaflet (Pil) relating to your treatment. To access the Pil, please visit https://www.medicines.org.uk/emc/ and search for the name of the treatment.

back
How to register and make your first order?
To order, you must complete the consultation questionnaire in relation to your condition. Once you have submitted this information, you can pre-select your medication from the treatments available.
Once you have selected your preferred treatment, you can then proceed to the basket page to confirm the delivery method.
Once you have selected your order, you must provide your delivery address and other personal details. This is where you set your account details with us such as your password to your account. A final page of general medical questions are also required.
Finally you will be at the payment page where you can confirm the order details and provide the necessary payment details. Upon successful submission, the "thank you" page will display your order and delivery information.
All orders are subject to a medical review by our doctor and no payment will be taken until our doctor has authorised your request for treatment. In some cases, the doctor may require more information in order to make a successful diagnosis and confirm your order. If this is the case you will be notified by email and invited to login to provide further information.

back
How long does it take to register for treatment?
Forms submitted during working hours of Monday-Friday (9.30am - 3pm), we undertake to review your request for treatment within 3 hours. For forms submitted outside of normal working hours (including evenings and weekends), treatment requests will be reviewed during the next business day.
N.B. The doctor only reviews consultations with an associated order of treatment attached to them.

back
Do I have to go through this process for a repeat prescription?
No. Once you have been approved for treatment, you will be able to review your previous consultation questions and request another prescription by logging into your account at Pharmadoctor. As all your details are already on our system, all you need to do is confirm your medical details and then place your next order.

back
Is your service confidential and secure?
Yes. All information you supply to us is legally protected under doctor-patient privilege. Apart from FMC personnel, the only people who have access to your information are our doctor and pharmacist - your details will NOT be passed onto anyone else. Our online ordering system uses the latest in advanced, secure encryption technology. Please view our Security Policy for further details of how we protect your data.

back
Is your service discreet?
All treatments are sent via registered mail in plain packaging - there is nothing on the packaging apart from your address. We also have a strict anti-spam policy and we will only send you promotional offers if you opt in to be on our mailing list.

back
Is it legal?
Our service complies with all current UK guidelines relating to providing remote healthcare online.

back
How much does your service cost?
We aim to offer competitive pricing. To view our prices click here, please register an account.
Our prices include the following elements:
private doctor's consultation and prescription
Cost of private prescription treatment
Postage and packaging
Telephone and online customer support

back