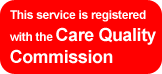 Reasons to use Firstmed
FREE Consultation
GMC Registered Doctor
CQC Registered Service
Discreet, & Confidential
Royal Mail Special Next Day Delivery Method
Branded Treatments Only


Secure Online Payment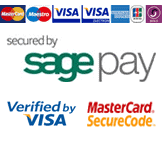 Cialis basically works in the same way as Viagra, but with some small differences. Both treatments increase blood flow to the penis enabling a man to achieve an erection around 30 minutes after ingestion. Most men report that Cialis has reduced side effects and the best thing about Cialis vs Viagra is that it's effective for up to 36 hours whilst Viagra lasts for just 4 hours. The only true way of knowing which one would suit you best, however is to try them both. Prices start from £23 for individual treatments; from £37 for the ED Trial packs.

The ED trial pack is an ideal starting point for customers who are trying Viagra or any other ED treatment for the first time. Trying all three treatments is the only way to be sure which treatment best suits you.
For an ED Trial Pack

Firstmed can offer a FREE consultation with treatment sent to you by post through our online service. All you need do is register to obtain treatment. If the doctor approves you for both treatments, then you can order both Cialis and Viagra to see which one suits you better .

Cialis and Viagra Quick Comparison
Cialis
Viagra
Dosage
2.5mg, 5mg, 10mg, 20mg
dose cannot be repeated the next day
25mg, 50mg,100mg
dose can be repeated following day
Absorption Rate
30 Minutes
40 Minutes
Duration
Up to 36 Hours
4 Hours
Both these male impotence drugs have restrictions. They should not be used by men with a high risk of heart attack or stroke, or by men taking certain medications, including those for angina or hypertension.
And as with Viagra, potential side effects of Cialis include back pain and muscle aches.
Both of the medications require a doctor's prescription. Many GPs are prepared to issue a private prescription for Cialis and Viagra though they usually charge a private consultation fee. If you have a problem deciding which treatment to take, please take a look at the reasons for impotence and the treatments recommended for each. Also check the "at a glance" page where all the treatments are compared to each other.
An important thing to remember is that you don't have to choose between the treatments in the long term. You can choose both Viagra and Cialis and alternate between them depending on your requirements. As both treatments essentially have the same active ingredient, if you are approved for one, you are generally approved for both. Both Viagra and Cialis have different characteristics and many people find it useful to have a choice of which one to take at any given time - for example, Viagra over the course of the week and Cialis over a weekend or on holiday when time is not so much of an issue.
Want to buy viagra or Cialis using your phone? For more information check firstmed mobile where you can order treatments on the move.